The sermons of the Old Westbury SDA Church are all saved on Youtube, Facebook, and on the Church Vimeo Livestream
Share with your friends and family, the 3 platforms and encourage them to subscribe to the Youth Channel, like us on Facebook. Thank you so much for your support and God bless you.
January 29, 2022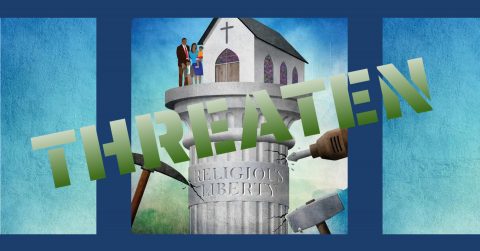 There was a time not that long ago when almost everyone saw the idea of religious freedom in society as a good thing worthy of legal protection. But today, this ideal — long revered as a foundational human right and a central value of the American Republic — has become tainted with controversy.
Pastor James will present the message "Religious Freedom Threaten."
John 8:32 reads "And ye shall know the truth, and the truth shall make you free. God's word has given warning of the impending danger; let this be unheeded, and the Christian world will learn, only when it is too late to escape reproach and persecution.
Join us, Sabbath, January 29, 2022, at 11 a.m. The Worship service is broadcasted using Facebook live and live-streamed through our website:
Please feel free to invite your family and friends to attend the Sabbath worship with you. You can also share the links for the live stream and watch the program with your family.